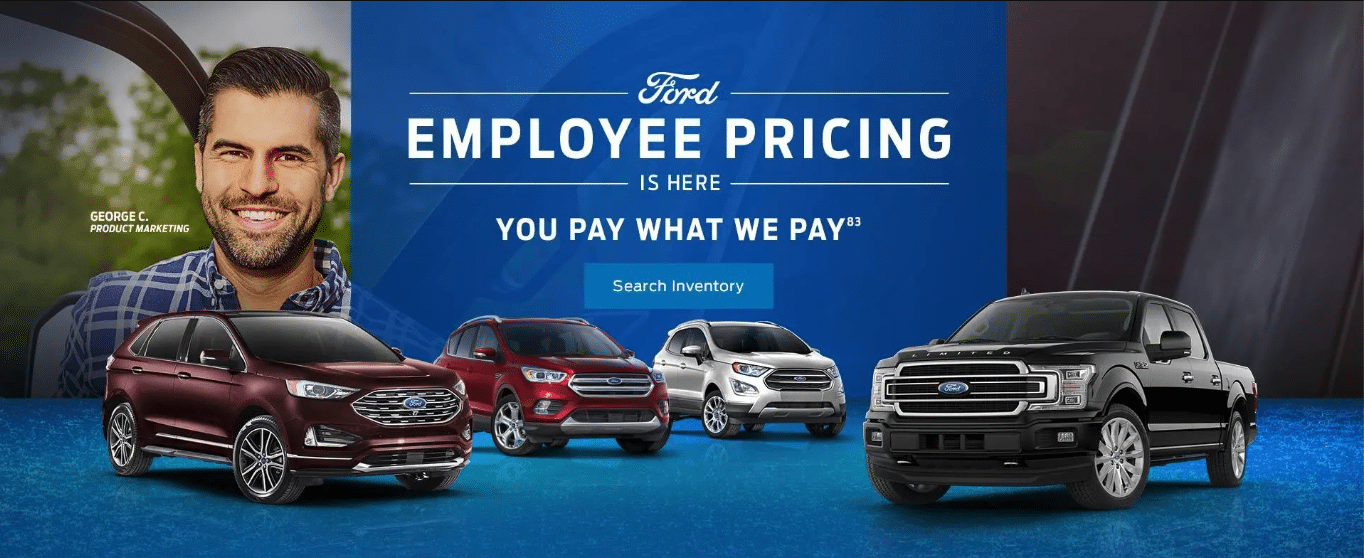 Got your eye on a new Ford? Now's the perfect time to get bending the wheel, because Ford Employee Pricing is back.
That means you pay what a Ford employee pays for a Ford SUV, F-150, Ranger or Mustang.
But it's only here for the summer. So, call us today to find out more about Employee Pricing.